Latest News
The 2016 Spring and Summer Camp
schedule will be unveiled along
with our new website on Feb. 19.

Our Mission
To cultivate an understanding of interconnection between diverse human communities and the planet through the arts, the sciences, adventure and myth.

Joseph Friedman Memorial Scholarship Fund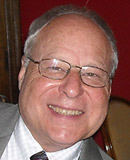 In honor of Caveman's father, Joseph Friedman, Terra-Forma has created the Joseph Friedman memorial scholarship fund. Donations made to this fund will help provide summer day camp opportunities to children that are in need of assistance. If you would like to make a donation in memory of Joseph, please mail a check, payable to Terra-Forma Education, to P.O. Box 394, Mountlake Terrace, WA 98043. Terra-Forma Education is a registered 501(c)(3) non-profit organization, all donations are tax deductible. You will receive an official donation certificate as your receipt.
Thank you for honoring Joseph with your act of giving, his spirit will live on with the life changing experience we will bring to young people's lives.


Environmental Education

Group Programs

At Terra-Forma Education we have discovered that environmental education students absorb knowledge best when they play an active role in the process of learning. With this in mind, we have created a unique educational model that brings the lessons to life, while teaching real science and re-establishing our lost connection to the environment.

Go to:
Environmental Education Programs

Bring Terra-Forma into your backyard! We offer unique group programs to families, educators and children throughout the year. Choose from one of our themes or work with us to develop a program that fits with your curriculum.

Go to:
Group Programs